It is everybody's rightful choice and desire to work at a firm which makes sure that it's passionate about its workers, where employees are respected, their efforts are recognized, and allows them to maintain a balanced work and family life. A wonderful and prosperous city like Dubai, which is reaching into the latest technological era is also determined to provide considerable job opportunities and facilities for people who choose to work here.
Every year in the UAE, a renowned consultancy firm is approached to conduct a thorough search of all companies that have an excellent workplace and organizational culture. A snapshot of all the companies that illustrate the following qualities will be helpful for job hunters who face a hard time in searching the most appropriate job and company environment. A few sectors that are rapidly creating demand and providing excellent job opportunities are in the banking and finance, real estate and construction, and tourism industry.
Best Companies to work for in Dubai
If you are interested to work in Dubai then here is a list of the best companies you can start working within Dubai.
1. Emaar Properties
This very popular real estate development firm is known across the world, but when it comes to Dubai, Emaar Properties has stood the pioneer of the city's chief planned communities. The company was formulated in the year of 1997 and comes under the Dubai's Financial Market list. Emaar Properties has marked the transformation of the real estate segment of Dubai. The company has a total market capital of $15,770,154,092 US Dollars, making it one of the top-rated companies to work for in Dubai. The company gives utmost credit to its employees for the success and position Emaar Properties lies at today.
Visit Emaar Properties Career Page
2. Emirates National Bank of Dubai (NBD)
Dubai's foremost banking group, the Emirates National Bank of Dubai (NBD) came into being in October 2007, and now stands as a merger between the National Bank of Dubai and the Emirates group. This bank in particular is the local merger of the financial sector of the UAE, hence it also comes under the Dubai Financial Market list. It's even operating in countries such as The United Kingdom, Singapore, Saudi Arabia and Egypt. More than 9,000 individuals with over 70 nationalities are working for Emirates NBD.
Visit Emirates NBD Career Page
3. Dubai Refreshments
The ruler of Dubai (Decree of His Highness) took the start of Dubai Refreshments as a limited liability company and was known as Dubai's one and only franchise of Pepsi Co in 1962. By the year of 1994 the firm's status was revised to a public limited company, and ever since then it is considered as one of the top-rated beverage enterprises governed by talented and competent people who make use of accurate systems and tools. Dubai Refreshments announced Pepsi products and has continued doing so for the past 50 years. Now, it stands as one of Dubai's landmark and a terrific company to start working with.
Dubai Refreshments Career Page
4. Marka Holdings
This has been the first ever openly merchandized retail operator whose ultimate focus was on sports, hospitality and fashion divisions. The company is relatively new, originated in 2014 and has made a name for itself in the Dubai Financial Market in a very short time. This world-class firm, Marka Holdings has recently launched its headquarters in Dubai with a mission to improve the consumer's retailing experience by launching exciting and appealing brands in the sectors of fashion, sports and hospitality. The firm has many opportunities in Dubai for job seekers and has developed labels that are synonymous with career development, growth in performance incentives.
5. Dubai Media City (DMC)
This company is situated at the intersections of South Asia, Africa and the Middle East in Dubai. In a short time, Dubai Media City has risen speedily as the hub of global media. Dubai Media City is the kind of place where all media business types can work with shared synergies, including publishing and printing, media and marketing services, film, music, leisure, new media, broadcasting, entertainment and information agencies. Ever since the commencement of Dubai Media City originated, the company has experienced an impressive growth rate. World media giants like CNN, MBC, CNBC, Reuters, Sony and the like are included in this community.
6. Armada Group
Armada Group is a body of multi-billion portfolio, which features provision of services such as Healthcare, Real Estate Development, Wellness and Spa, Hospitality and Management, and Contracting and facilities. Armada Group consists of a range of high quality community services from medical to entertainment to spa and wellness centers to project maintenance and development. If you feel that you have mutual interests and wish to be associated with the multiple opportunities at Armada Group, the management team will gladly welcome you with open arms.
7. National Cement Company
The National Cement Company was founded under the management of His Highness, Sheikh Rashid (late) in the year of 1968 and among the best companies to work for in Dubai. The company's vision to generate new paths in the cement industry with the help of local resources and raw materials. The ultimate aim was to produce tons of good quality cement to respond to the rising needs of construction that is taking place across Dubai, the Gulf regions and several parts of the UAE. A wide array of branded cement products is served to GCC markets by National Cement Company.
8. Dubai National Insurance and Reinsurance Company (DNIR)
The company took form in 1991 and is Dubai's fist ever insurance company that is part of the Dubai Financial Market. The company has been growing vertically in both insurance income and written premiums, and is striving a lot to come in the list of UAE's best insurers. Dubai National Insurance and Reinsurance Company (DNIR) has the back of world-class insurers like Swiss Re and SCOR. With a history of 20 years of service provision, DNIR has an experienced team of hard-working and dedicated employees.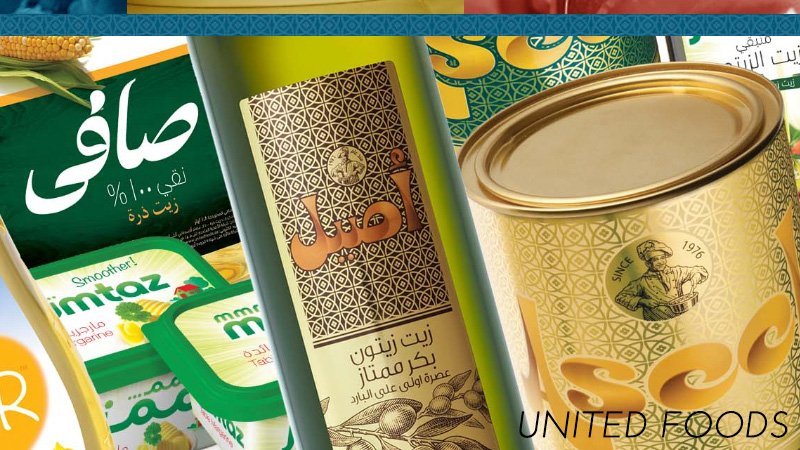 9. United Foods
United Foods has stood amongst the leading food enterprises of the Middle East for 40 plus years now, and has a record of initiating a new product every time. Its portfolio consists of several high-profile consumer goods and brands that are accessible in different parts of the world. This public joint company comes in the Dubai Financial Market list and along with its transparency and obedience it is excelling to serve a broader community. If your background is related to food and beverages, United Foods is certainly the best companies to work for in Dubai.
10. Al-Mazaya Holding Company
Yet another real estate corporation which has a headquarter in Kuwait is one of the best companies to work for in Dubai. Its presence can be located in several GCC countries like Bahrain, Oman, Qatar, and Dubai. Al-Mazaya Holding Company is publicly listed under both Dubai Financial Market and Kuwait Financial Market. This company will prove to be an excellent platform for people who are in search of establishing a career in the real estate development sector. Its range of operations consist of gardens, hotels, leasing, recreational parks, commercial and residential complexes, restaurants, etc.
These are some of the top companies to work for in Dubai. If you want to recommend a company, please do so by adding comments below. The job seekers can also checkout the top recruitment agencies in Dubai for more information.