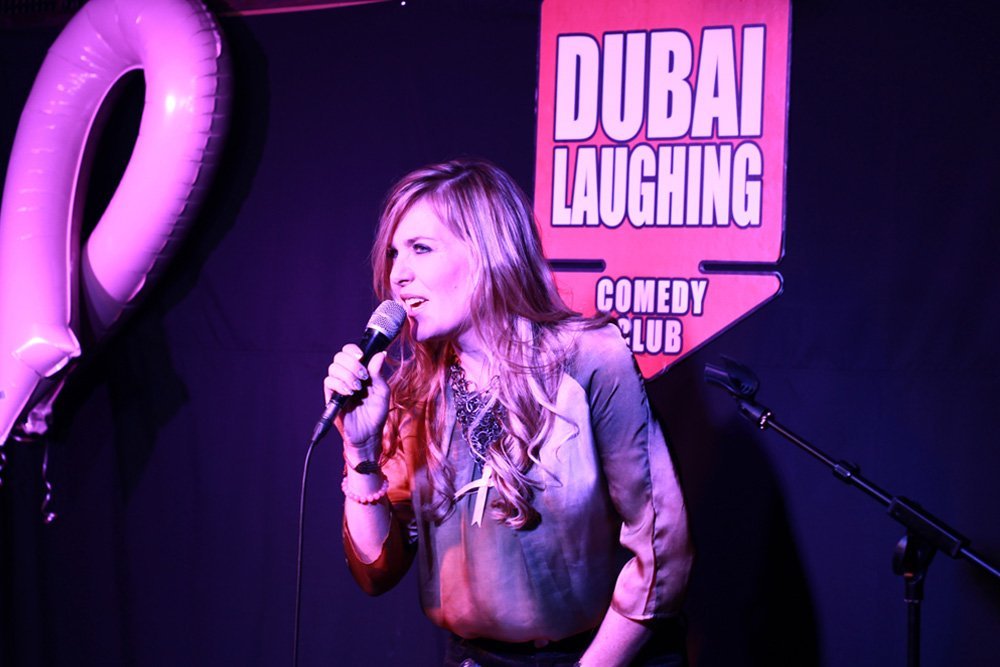 If you want to be hooked in an unusual night fun at Dubai, then don't forget to try their amazing comedy bars. Dubai has a great array of comedy bars that exhibit hella talented comedians from all over the world. Three are numerous comedy bars in Dubai that entertain through stand-up comedians on regular basis whereas some offer comedy nights only on defined days. Although there are several of them that present comedy acts; there are few that will make you roll over floor of laughing. Apart from their fortes in comedy, they never forego the edge of great food, lively ambiance and excellent service.
List of Comedy Bars in Dubai
Here we have find out the best comedy bars in Dubai, so that you can laugh to the fullest whenever you're passing adjacent to them.
1. Mizmo
This comedy bar will make you forget all the usual night fun at Dubai. The super talented comedian all the way from Manila are all set to entertain you to the best. This place ensures that you have one the facetious and hilarious experience; have amusement and fun; sing out your heart and laugh out the loudest. Mizmo incorporate the comedy talent from a very famous comedy bar in Manila named 'The Library & Punchline'.
Mizmo bar is located at the Mezzanine floor of Manhattan Avenue Hotel at Al Rigga Hotel, Deira – Dubai. For details dial +97 144 297080.
2. The Laughter Factory
Wanted to enjoy the comedy in Dubai from the best international comedian under one roof; then laughter factory is your place to be. Loaded with best international comical artists such as Ed Byrne, Frankie Boyle, Boss Noble, Lee Mack, Reginald D. Hunter, Quincy, Louis Ramey and many other are all set to make your laugh to the madness. It is the finest international comedy club in the town that offers great stand-up comedian per romances and competitions. The place offers amazing plug-in cocktails and food.
The laughter factory also arrange comedy shows at various venues. Their common venues include Melrose Ballroom Movenpick Hotel, Grand Millennium and Mc.Gettigan's Bonnington Hotel JLT etc. Visit official website of The Laughter Factory for latest events updates, venues, timings and availability of tickets.
3. Comedy Junction Bar & Restaurant
Comedy Junction Bar & Restaurant is although a small and dark place, yet it offers the best and the most pleasant comical surprise. Although the place is bit trivial, it offers one of the finest range of drinks and cuisines. Comedy Junction Bar & Restaurant has a very welcoming and friendly environment and it is also quite affordable. Tuesday night is the best to be at Comedy Junction as they celebrates the 'Comical Night' that day.
Comedy Junction Bar & Restaurant is placed at the 2nd level of Dubai International Bowling Center, near Century Mall, Al Mamzar – Dubai.
4. Makati Comedy Bar
Located in the serene and calm environment of Asian Hotel, Makati bar features great ambiance, fine dining and extravagant nightlife experience. With its relaxing atmosphere, amazing Asian, Filipino and Finger Food and recharging drinks, Makati Comedy Bar is the perfect place to spend some quality time with friends and family. It also features great music range and latest collection of English, Korean, Filipino and Chinese tracks. Another special feature of Makati Comedy bar is charming entertainment and light-hearted fun called Karaoke.
Makati's timings are 5:00 pm to 3:00 am with a capacity of 60 seats. It is located at the 7th Floor of Al Muraqqabat, Asiana Hotel, Salahuddin Street – Dubai.
Related Article: Top Filipino Bars in Dubai
5. Dubai Laughing
Dubai Laughing is one of the leading brand in UAE and Middle East and is very famous for its stand-up comedy and sketch comedy. It is operating as a refined comic producer in the gulf region. It's an award winning comic production that presents live shows and events at various venues. With international level comedian, this place is perfect to chill out with your friends. Dubai Laughing operates online and at events. For details visit their Facebook.
These are the best comedy bars of Dubai, though there are much more. To extend the list, please comment below.