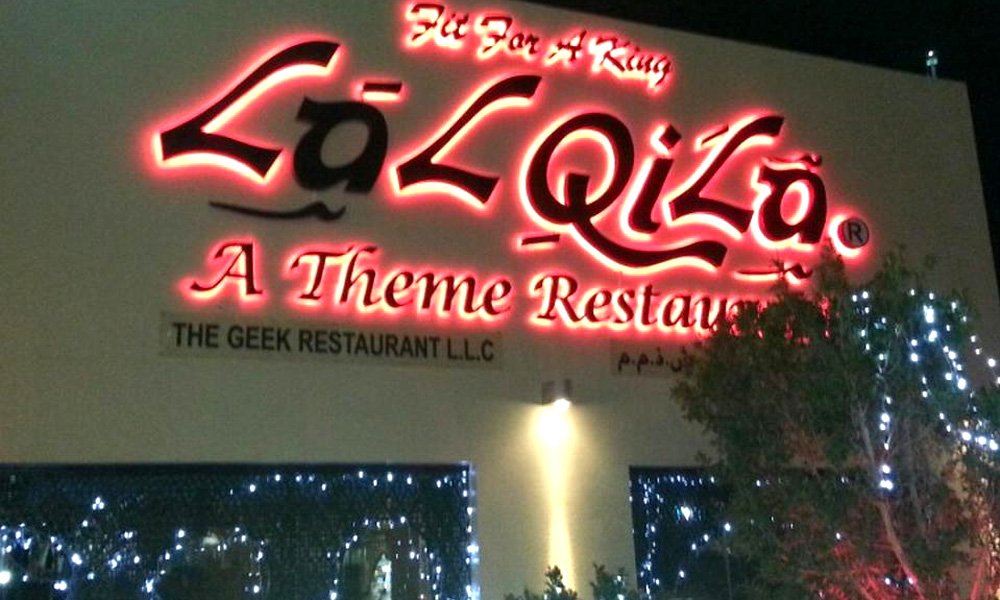 Pakistani cuisine is sinfully delicious and you will never grow tired of the extensive range of tantalizing and mouth-watering dishes that it offers. The decision of choosing what to eat might get a bit too complex as each and everything is so delicious. Much of Dubai's population comprises of Southeast Asian's who have been residing here for years and so their traditional cuisines have been welcomed here with open arms. Searching for some authentic Pakistani restaurants in Dubai won't be a difficult task as there is an abundance of them ready to satisfy your craving for traditional food.
About Lal Qila Dubai
Even as of today, Lal Qila Dubai stands as the top choice of many people who are fond of devouring plentiful of dishes. For buffet lovers, Lal Qila is an ideal place which offers a customary buffet setup in the midst of an elaborative Mughal-style interiors. This place has been stealing the hearts of food lovers for ages now. The ambience is so grand that it will provide you with a majestic feeling and will make you feel like you are dining one on one with the royal king.
The Menu
The buffet hosts a wide array of food items which are utterly appealing and rich in flavor. The service here is so good that you will depart with a contented heart. From BBQ to Chinese to Continental to Pakistani, there is nothing on the menu that you won't find in Lal Qila Dubai. Not only can you find several Pakistani dishes, you will get a chance to lay your hands on the tastiest desserts. The dessert station here consists of traditional sweets such as Gulab Jamun, Kheer, Rabri, Puddings, ice-creams and lots more.
Related Article: Best Buffet in Dubai
Location & Other Information
Lal Qila has several franchises and the one in Dubai is situated right next to the Enoc Petrol Station in the Union Flag Area on Al Wasl Road, Jumeriah 1. You can book a table in advance for brunch, lunch, hi-tea or dinner. If you want to see what Lal Qila Dubai has in store for you, check out their Facebook page for the latest offers.